I attended the 2018 edition of River Dippers weekend at LDS.  It was well attended and was a fun, relaxing weekend. 
The RD admin crew set up a meeting area on the near the 'hotel' on the east side if the lake, and it was well provisioned with snacks.
I was a bit disappointed with the DJ music at the Friday night dance.  It all sounded the same to me, seeming electronic and soulless.  No slow dance pieces came on during the hour or so I stuck it out.  
One aspect of LDS I like is having both an outstanding resort and a natural area on the Cosumnes River where you can enjoy a natural sandy beach when the river low enough.  I think I spent 2-3 hours there Saturday.  
The Saturday group dinner by the lake was a winner.  Good food and conversation.  After the dinner I hot tubbed at the hotel and went to bed early, got up early Sunday, and headed home.
I don't take photos of others at nudist resorts without going thru permission channels, but I will take phone selfies, scenery shots, and timed shot of myself on my phone.  So here are a few, all from my trip to the beach.
From the bridge at the lake to the beach is about 3000′.  If you are starting at the LDS office, add another 1000′,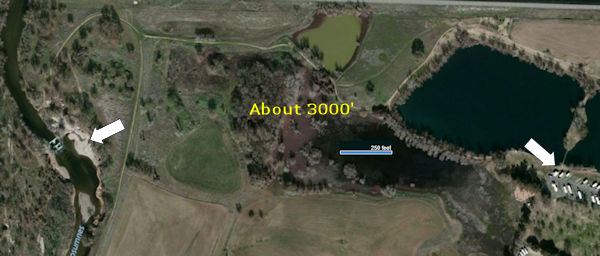 Heavy rains in early 2016 washed out the previous trail to the beach, but the new trail is now well established. Don't try the old trail.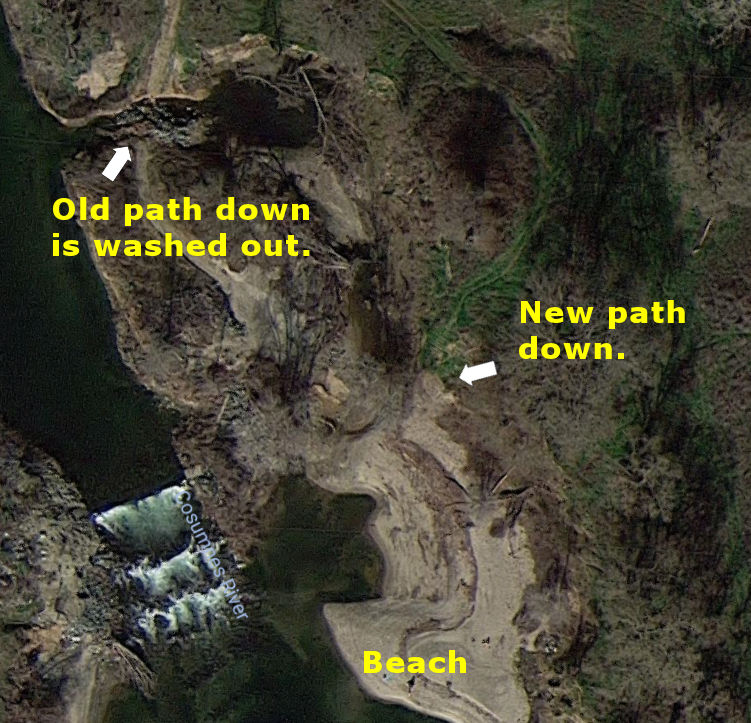 After leaving the camping area near the bridge you go down a shaded path on the levy…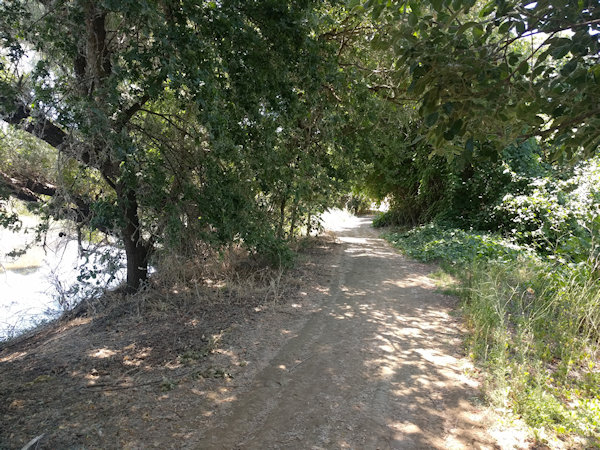 … then on the left is the wetlands.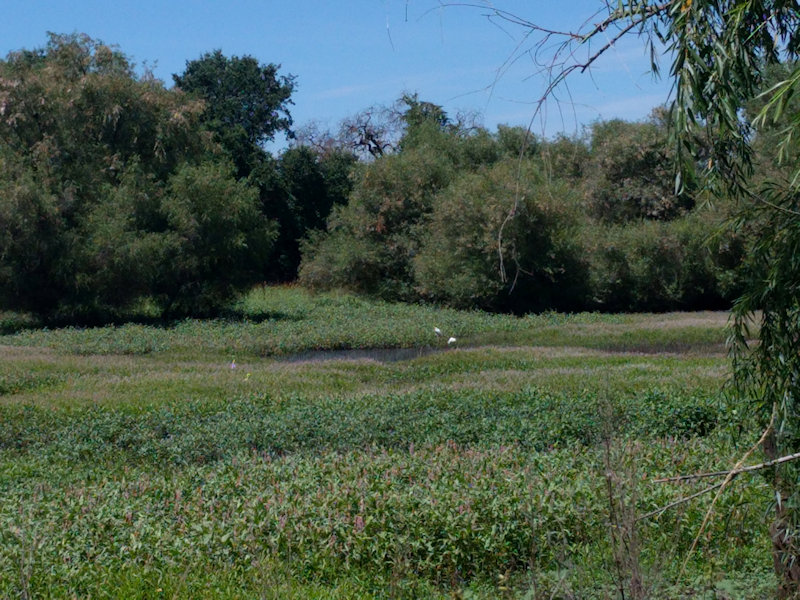 This photo is from the top of the steps down.  There were people with beach umbrellas on the left, and people in the water on the right.  This shot does not show them.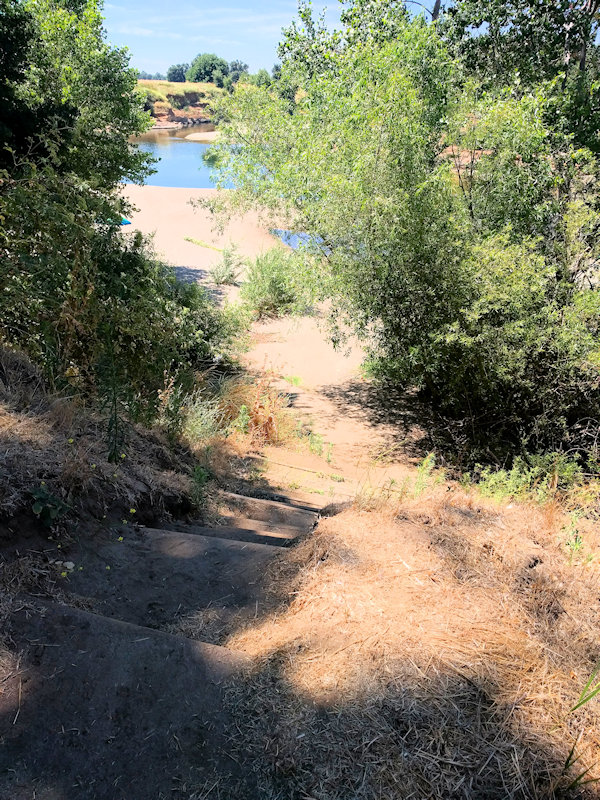 I walked across the river just below the dam.  The deepest water (July 7) was about at my chest.  After walking downstream maybe 100 yards I took this photo.  The brush pile in the distance is where I took the photos afterward.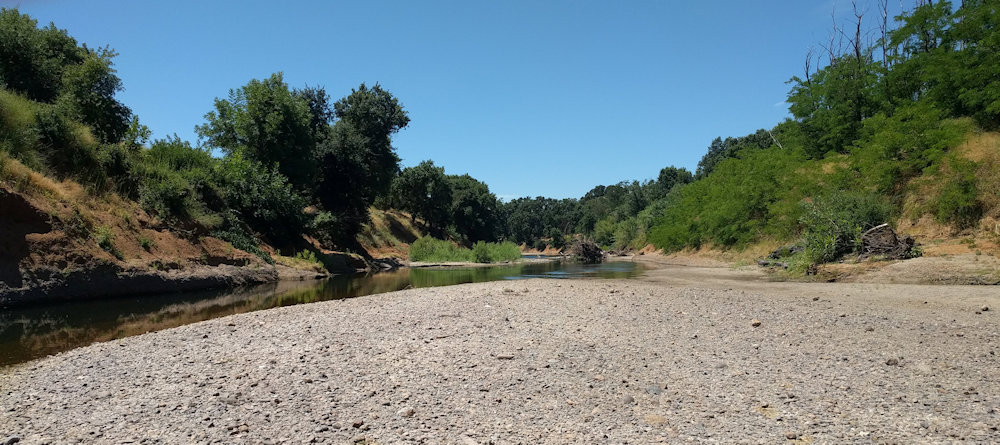 Continuing downstream, I found a brush pile on the right. I got the following two photos.  In the first one my butt pack got in the way.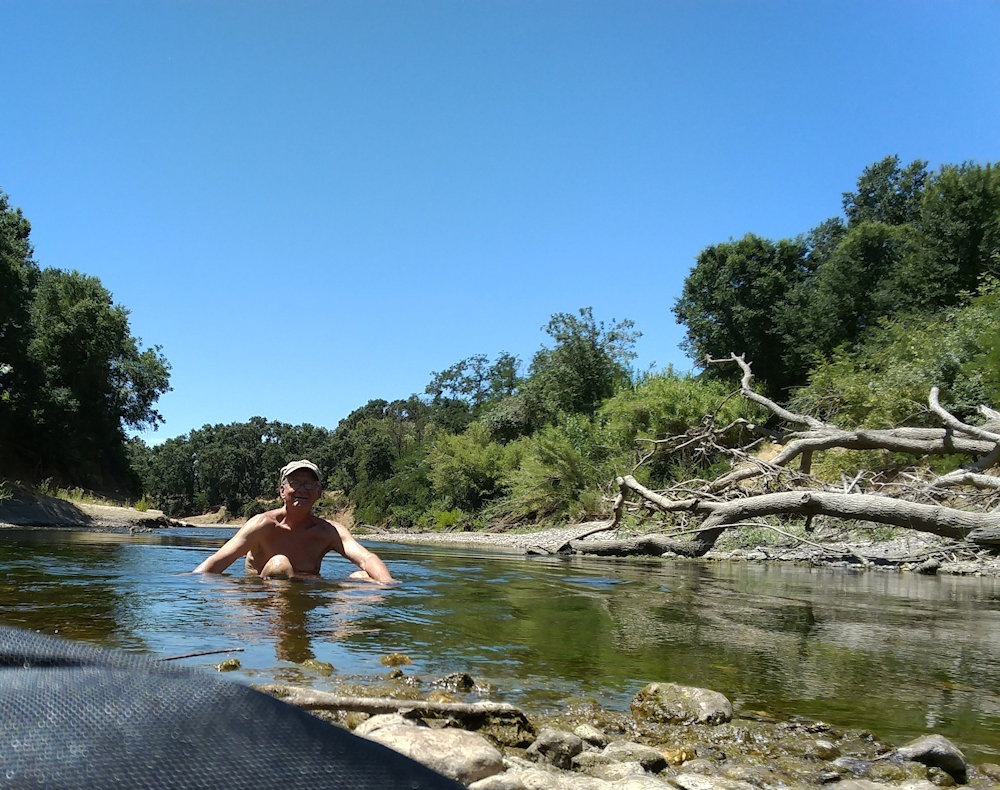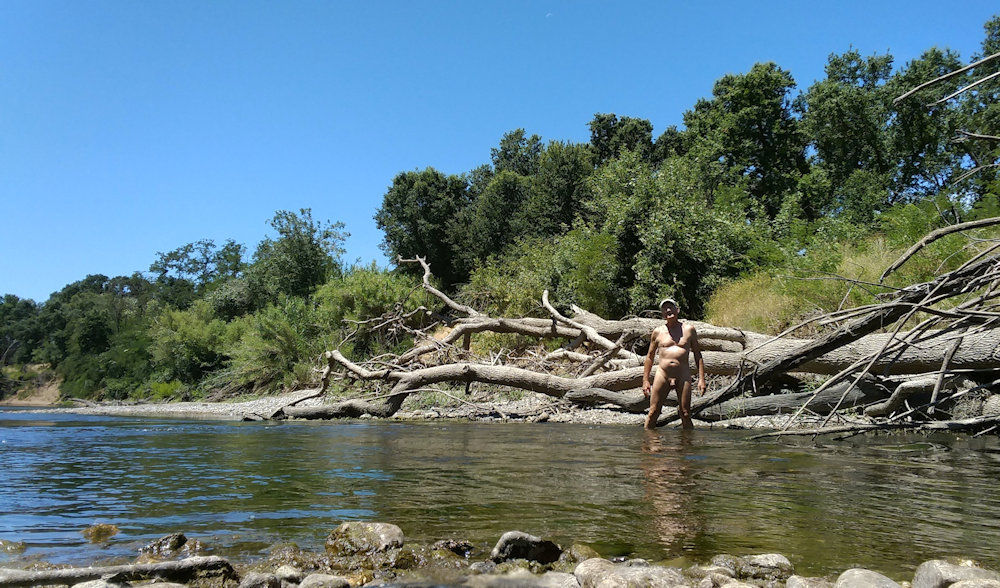 I went maybe another 100 yards and took the last photo looking downstream.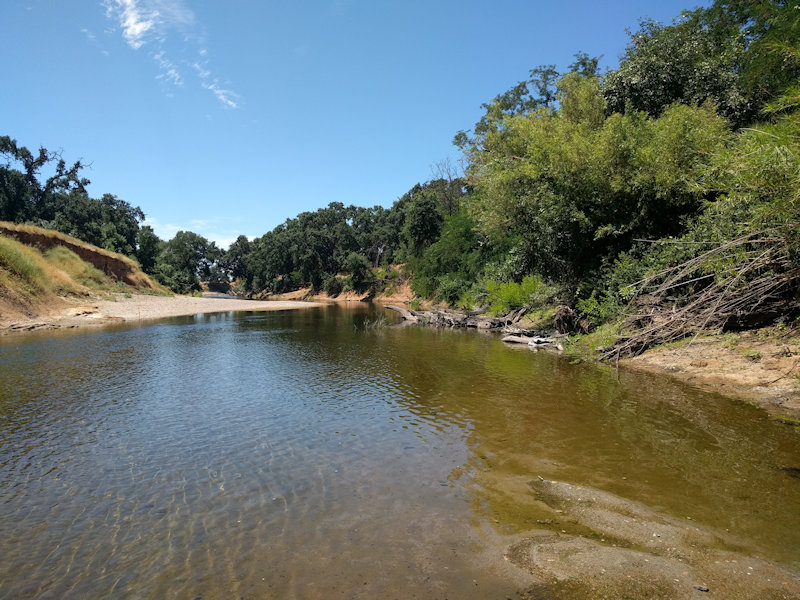 I then went back to the beach, stashed my phone, and played.